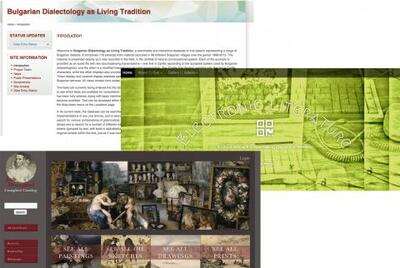 The Digital Humanities at Berkeley program, a partnership between the Dean of Arts and Humanities and Research IT, has recently launched three websites that disseminate the research and/or pedagogy of faculty members engaged in digital humanities. While website hosting is not a common-good service provided by IST, researchers involved with the digital humanities program have indicated that web hosting is essential infrastructure for their work. To address this need, for which humanist projects can rarely obtain departmental or extramural funding, Digital Humanities staff based out of Research IT researched local options as well as alternatives in use at peer institutions. The existing agreement between IST and Pantheon, a cloud-hosting provider that supports Drupal and WordPress, the two most commonly used platforms for Digital Humanities projects at Berkeley, was judged to be the best available service. 
To reduce the technical maintenance burden on faculty PIs, Digital Humanities at Berkeley has partnered with the IT group in the College of Letters and Sciences. L&S staff will update websites supported by Digital Humanities on an ongoing basis, to ensure that sites are kept patched while allowing researchers to direct their attention to website content rather than its technical components. Digital Humanities staff are also working to implement automatic monitoring for these websites, so that researchers can be notified if their site experiences downtime.
Launching a site requires coordination between multiple groups, including IST security and the webmaster for assigning domain names, IST-API for making arrangements with Pantheon to upgrade the site's hosting plan, CalNet administrators for enabling authentication under the new domain name, L&S IT for doing updates, and Research IT for implementing monitoring services. To date, three sites have launched under the DH Program's hosting arrangement, each representing a different kind of project.
Elizabeth Honig, Associate Professor of Art History, has relaunched her Jan Brueghel wiki, after migrating the site from MediaWiki to Drupal. The site is funded in part by a collaborative research grant from Digital Humanities at Berkeley. Professor Honig's project has contributed to the ecosystem of open source software for digital humanities projects by sponsoring  a number of significant improvements to existing Drupal modules for importing data, and by developing new modules that address the needs of art history projects. The Jan Brueghel wiki serves as the basis for Open Art, an open-source catalogue raisonné platform, which is currently in development.
Alex Saum-Pascual, Assistant Professor of Spanish and Portuguese, has launched a website associated with "Electronic Literature: A Critical Writing and Making Course", offered for the first time in spring 2016, and funded by Digital Humanities at Berkeley. This bilingual website, in English and Spanish, will feature student analyses of electronic literature as well as new artistic creations. The website is also associated with an upcoming electronic literature exhibit at Doe Library, No Legacy || Literatura Electrónica.
Ronelle Alexander, Professor of Slavic Languages and Literatures, has recently upgraded the platform for her Bulgarian Dialectology as Living Tradition project from Drupal 6 to Drupal 7.  This project is now hosted as part of the Digital Humanities at Berkeley "incubator hosting" service. This arrangement provides hosting for projects that have not received a grant from Digital Humanities at Berkeley, but have worked closely with digital humanities consultants. Incubator projects must have at least completed a proof-of-concept, and are encouraged to use that proof-of-concept to seek ongoing funding.
The Digital Humanities at Berkeley program anticipates supporting up to 50 websites by the end of the program's initial grant period, in June 2018.