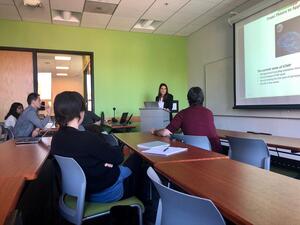 The goal of this working group is to understand issues around sensitive/restricted use research data from a variety of views - especially from the perspective of Berkeley researchers who need and use such data and the staff and units who support that. We will also seek to develop concrete solutions and products - whether it is environments, model security plans or data use agreements, or compendia of local data or resources. A third goal of this group is to provide input to IT and other organizations working on developing a set of suggested solutions to provide to campus leadership.
Topics include:
Research challenges and innovations

Data access and data use agreements

Protecting identities of research subjects

Tools and services available to researchers
The group seeks to identify critical research needs and gaps in campus services. Past work has led to the creation of the Secure Research Data and Compute platform, as well as improved coordination among campus offices supporting researchers working with sensitive data.
All are welcome! To join, contact dlab-securing-data-wg@lists.berkeley.edu