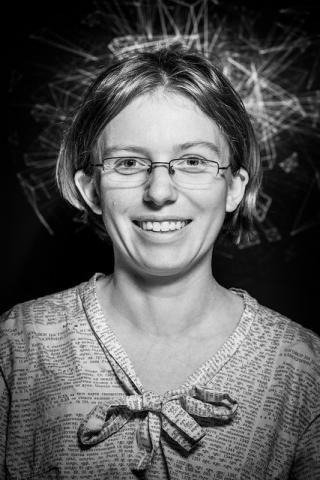 Research IT's Quinn Dombrowski is the new service manager for BRC Consulting as of July 1, 2017. Dombrowski brings a wealth of consulting experience and leadership to her new role.
Quinn has ten years experience consulting with faculty in humanities, social sciences, and biological sciences, on both research and teaching projects at the University of Chicago and UC Berkeley. She led Digital Humanities consulting at Berkeley from 2012-2016, and has been one of the leaders of the UC Berkeley Consulting Summit since its inception.
The BRC Consulting Team is comprised of BRC service architects, domain consultants (mostly PhDs from various disciplines), and IT staff from departments served by BRC. The team provides consulting and access to research computing environments offered by both on-and-off campus providers, including: Analytics Environments on Demand (Windows-based research computing, a.k.a. AEoD), Cloud Services (Amazon Web Services, Google Cloud, Microsoft Azure, as well as XSEDE resources), and High Performance Computing on the Savio cluster. See this web page for a matrix of available BRC-facilitated resources. In the last year, BRC Consulting conducted over two hundred consulting engagements with researchers across campus. 
In the coming year, Dombrowski intends to extend the reach of BRC Consulting and services to as-yet unserved departments, establish a continuous service improvement process, expand Walk-in consultation services at the Academic Innovation Studio, and support the expansion of new BRC services and features.