On Wednesday, June 10, Research IT is recognizing #ShutDownAcadamia #shutdownSTEM #Strike4BlackLives.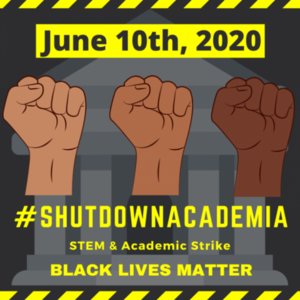 We will not be holding our regular office hours and staff are out of the office to commit the day to education, action, and healing around Black Lives Matter efforts.
Please see this list of resources if you would also like to educate yourself on the injustice and take action against anti-Black racism and police brutality.