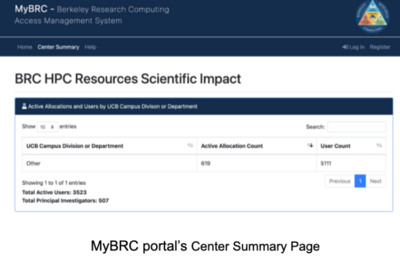 Research IT is excited to highlight MyBRC, our new user portal for access management, which was released this August and is accessible at https://mybrc.brc.berkeley.edu. This new user-friendly platform is for faculty, researchers, system administrators, and other individuals who are interested in working with the Savio, Vector, and Advanced Bioimaging superclusters managed by Berkeley Research Computing (BRC).
The system for collecting user requests that was in place prior to this portal relied primarily on Google Forms and spurred many concerns amongst users: Was my request seen? Is it being processed? Have I missed a status notification? Research IT developers responded to user feedback and have worked on portal features to alleviate these worries. Through the MyBRC portal, Principal Investigators (PIs), or managers acting on their behalf, can request to create a new project and can see the current status of their requests. Once their requests are completed, users can expect prompt email notifications. In addition, users can request to join their PI's projects or can be added directly to projects by PIs or managers. In order to improve project management, users can now see how many service units the project has used and how many units remain; details on service units used by individual project members is also available. 
This seamless portal has been under development for the past few years and has had input from many talented Research IT staff members and interns. Krishna Muriki, a previous engineer in BRC, is recognized as a guiding force behind this project by many of the portal's developers. Krishna "oversaw the team's efforts, designed many of the workflows in the portal, and pushed the project out of the gate," notes Matthew Li, the project's lead developer. As lead developer, Matthew oversees interns on the development team, engages with stakeholders to see what is needed, and creates, implements, and tests designs until they are ready for deployment. Matthew is currently a Computer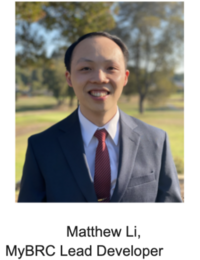 Systems Engineer at Lawrence Berkeley Lab with a multi-location agreement to work on development for Research IT. When sharing what aspect of this project he is most proud of, he explains that "much of the joy [he] derives from software engineering comes from pushing through hard problems and obstacles with others to build something meaningful." One notable collaborator that worked alongside Matthew is Viraat Chandra, a student intern at Research IT. Viraat is credited with implementing many of the portal's features; his biggest contribution was rewriting a command-line tool that users can use to help them budget their jobs. Viraat is a third year undergraduate Electrical Engineering and Computer Science student at UC Berkeley and has been working with Research IT since his first semester at Cal. He shares that the part of this project that makes him most proud is how quickly the portal development team adjusts to changes in direction. Other notable contributors to this project include Nicolas Chan, Shawfeng Dong, Joseph Feinstein, Wei Feinstein, Leon Goldner Cohen Tzedek, and Kai Song. Thanks also to Joseph Feria-Galicia for helping make the myBRC user portal meet campuses' accessibility standards.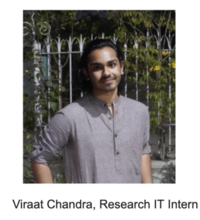 Since the portal's soft launch in June, there has been much positive user feedback. "It's gratifying to see something we put a lot of thought and effort into come to fruition," comments Matthew. "This is just the beginning," he explains "so I'm simultaneously looking down the road at what's to come." Among the updates we can expect to see in the future are incorporating the cluster account/project creation that is currently done separately outside the portal, adding a federated authentication algorithm for the portal login, as well as improvements to accessibility and the addition of more clusters to the portal. Ultimately, this portal will continue to adapt to best serve the needs of our HPC cluster users, and we are thankful for the amazing team behind its development!